NorthPoint Health & Wellness Center is a multi-specialty medical, dental and mental health center and human service agency located in North Minneapolis. Our modern facility is handicapped accessible with ample parking, free transportation services for area patients and conveniently located on several bus routes
It is administered through a partnership between Hennepin County and a Community Board of Directors comprising NorthPoint's patients and people who live and/or work in the community. NorthPoint strives to improve the physical and socio-economic health of the North Minneapolis community through an integrated model of health and human services.
Partnering to Create a Healthier Community
NorthPoint Health & Wellness Center sets a standard of excellence in providing culturally responsive, integrated, holistic primary health and social services that strengthens our community and the lives of the people we serve. We are leaders and partners in a shared vision of a healthy, environmentally safe, and economically stable, self-reliant community.
Diversity / Inclusion
We meet each others' cultural needs and embrace our cultural differences and create an environment honoring each other's dignity and contributions.
Compassion
We create a caring environment that encourages healing, growth, and well-being, and delivers accessible and responsive health care and human services.
Stewardship
We earn the enduring goodwill of our clients, our patients and their families, and we are accountable and hold ourselves to high standards.
Innovation
We support the rapid diffusion of new ideas and new technology, and deliver an integrated holistic approach to health and human services.
Integrity
We treat each other fairly, and behave ethically.
See what NorthPoint Inc. accomplished by reviewing the annual reports and financial information:
Annual report
Audit reports
IRS 990 Annual Returns
The NorthPoint Community Board governs oversees, sets strategic direction and establishes policies and procedures to ensure the effective operation of the organization. The majority of the board members must be patients or clients of NorthPoint. This important partnership between Hennepin County and the community board sets a new precedent for co-ownership of resources and assets in the community.
Community Board Members
Jackson, Juan - Chair
Garcia-Rivera, Marya - Vice Chair
Propes, Beverly - Secretary
Andrews, Sylvia
Azzahir, Atum
Caldwell, Charles
Castellanos, Sierra
Dexheimer Pharris, Margaret
Fernando, Irene
Haulcy, Dianne
Jackson, Yvonne (Rashida)
Jose, William
Nguyen, Tina
Wright, Kevin
Washburne, Jeff
Stella Whitney-West, Chief Executive Officer
Felicia Jappah, Administrative Assistant to the CEO
Sherrie Simpson - Director Planning, Communications, Engagement
Scott Bordo, Chief Financial Officer – Human Services
Michael Brooks, DDS – Dental Director
Deirdre A. Golden, PhD, LP – Director Behavior Health
Brain Bergs, Chief Financial Officer – Clinic
Paul F Erickson, MD – Medical Director
Nathanial Elam, Chief Operations Officer – Clinic
Cynthia Micolichek, Human Resources Director – Human Services
Charles Morrison – Chief Information Officer - Clinic
Julie Nielsen, PhD –Innovation Group Director
Kimberly Spates, Chief Operations Officer – Human Services
Elissa Wallace, HR Liaison – Clinic
Jesse Winsell – Chief Compliance Officer
NorthPoint Health & Wellness Center (formerly Pilot City) is a private non-profit health and human services agency serving North Minneapolis residents. It is one of the original 13 Neighborhood Service Programs (NSP) started across the country in 1967 as part of the Johnson Administration's War on Poverty. In the midst of blatant racial disturbances in urban communities, these multi-purpose service centers were established to provide accessible comprehensive social services to meet the needs of low-income and disenfranchised communities.
NorthPoint shares its history and legacy as part of the civil rights movement in the 1960's when the community health center model was implemented in a housing project in Boston and in rural Bolivar County, Mississippi on the site of the oldest all-black town in the country. Dr. Jack Geiger modeled the country's first two community health centers after a model he observed in South Africa while working on a Rockefeller Foundation fellowship in 1957. The model combined public health and clinical medicine under one roof. The early vision for community health centers was that they not only provided access to health care for poor communities, but they were centers for economic development, education and social justice.
Consistent with Dr. Geiger's model, NorthPoint has provided health and human services to North Minneapolis, first as the Technical Advisory Committee to Implement Community Services (T.A.C.T.I.C.S) then as Pilot City and later as NorthPoint. Reflecting back on our humble beginnings as Pilot City, there are core principles and values that this organization was founded upon that remain our commitment today and into the future:
Community engagement, leadership and governance is core to our mission and operations.
A service delivery model that supports seamless and client-centered integration of services and maintains community partnerships.
We are a place where clients and patients are customers, stakeholders and partners. We are a place where cultural needs, values and expressions are embraced.
We value and support diversity, inclusion, compassion, stewardship, innovation and integrity.
We are committed to as asset-based approach for community health and development. Improved access to health care, education, human and social capital is imperative for a healthy community.
Today, as the sole survivor of the NSP centers, NorthPoint Health & Wellness Center not only aims to offer emergency services to families in crisis, NorthPoint continues to develop programs and services that empower clients. Avoiding the band-aid approach to solving problems and treating the symptoms, NorthPoint is working toward treating the problems through intervention, prevention and targeted outreach.
NorthPoint will continue its legacy and vision as we move forward in charting our future in partnership with our patients, clients, community partners and the North Minneapolis community. Thank you North Minneapolis for more than 40 years of your support!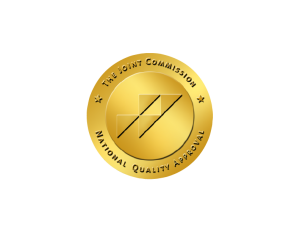 The Joint Commission, formerly 'Joint Commission on Accreditation of Healthcare Organizations', evaluates and accredits more than 20,500 health care organizations and programs in the United States. An independent, not-for-profit organization, The Joint Commission is the nation's predominant standards-setting and accrediting body in health care. Since 1951, The Joint Commission has developed state-of-the-art, professionally based standards and evaluated the compliance of health care organizations against these benchmarks.
Joint Commission accreditation is recognized nationwide as a symbol of quality that reflects an organization's commitment to meeting certain performance standards. To earn and maintain accreditation, an organization must undergo an on-site survey by a Joint Commission survey team at least every three years. Laboratories must be surveyed every two years.
The Joint Commission's standards address the organization's level of performance in key functional areas, such as patient rights, patient treatment, and infection control, and the standards focus not simply on an organization's ability to provide safe, high quality care, but on its actual performance as well. Standards set forth performance expectations for activities that affect the safety and quality of patient care. If an organization does the right things and does them well, there is a strong likelihood that its patients will experience good outcomes. The Joint Commission develops its standards in consultation with health care experts, providers, measurement experts, purchasers and consumers.
A "federally qualified health care center" is a federal payment option that enables qualified providers in medically underserved areas to receive cost-based Medicare and Medicaid reimbursement and allows for the direct reimbursement of nurse practitioners, physician assistants, and certified nurse midwives. Federal legislation creating this category was enacted in 1989.